Posted on Sep 13, 2017 in
Home Loans
|
0 comments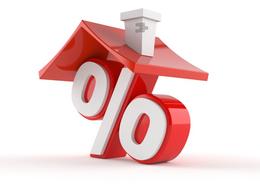 What you need to consider in Home Loans?
It is good to keep a level head and be realistic about what you can afford in buying a new home. Most of us want to have a new home and we need to lend money to finance our purchase. So, before you go to the purchasing process there is a need for you to find out how much you can borrow.
Home loan is a loan advanced to a person to assist in buying a house or a condominium. Buying your own home is one of the most important financial decisions you will ever make.
Things to consider before applying home loan
Here are some important things to before applying for a home loan. First, start planning, before starting to look for a property to buy makes your finances in order by using your budget planner. It will help you to work out if you can afford a home loan. Second, choose your home loan it is important to work out the features you need from your loan and how much it will cost you in fees. One is the basic variable loan that offers lowest interest but won't allow extra repayment. Second is the fixed rate loan that offers fixed interest. Third is the split combination loan. you can have several fixed rates for several parts of the loan and one variable rate for the rest. This kind of loan is good because it offers both security and flexibility. The last is the transactional Mortgage it is flexible kind of home loan. There are types of home loans that you can choose from. And check your credit provider if it is licensed. It is important to verify if your broker's licensure. Be on top when you are about to pay and if you are about falling behind in paying ask for some help.
What are the documents needed in applying for a home loan?
You should ensure to bring the complete documents in your appointment. It includes the following:
Personal Identification such as drivers licensed, passport are needed but if you have no Identification card you can bring your Birth Certificate, Citizenship Certificate, Centrelink Pension Card, Medicare Card, Utilities Bill, Rates Notice, Tax Assessment Notice. Your income is important to confirm your PAYG income it can be your recent pay slip or salary credited an ANZ account. If you are self-employed you must attached a copy of your individual tax return or business tax return. If you have rental income please present at least one of the following: a signed lease, most recent tax return, most recent rental statement or your real state agency letter. Your assets and liabilities, your personal insurance documents like investment property insurance are very important to process your application work fast. But mostly process can take three months from the date of approval.
Once you've done with your legal documents are signed, the transfer fees paid and the seller of the property is paid and the deed is done. Be on time in paying and if you are in trouble of payment inform the bank soon as possible.
A home loan is a very major decision, so don't try to rush into anything that in the end will make you regret. Shop around before choosing to get the better and review files before signing.