Posted on Apr 29, 2017 in
Auto Loans
|
0 comments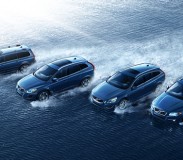 Car is the vehicle, which in these days represents the status of a person in the society. In a developed area or country like USA, there is a great need to have a car. Having a car is not just a genuine requirement but also a social need. However, buying a car is not affordable to all as there are various classes in the society. The middle class people and the students find it somewhat difficult to buy a car of their own. At this point of time, the only...
Posted on Apr 24, 2017 in
Business Loans
|
2 comments
A daycare provider needed cribs and high chairs. A coffee truck needed a generator. A couple renting party supplies needed to move from a garage into a storefront. When these Silicon Valley small businesses needed an influx of cash, and fast, they didn't find help at a bank. They turned instead to a type of financing more commonly associated with buying a sewing machine for a Guatemalan tailor or a tractor for an African farmer. Microlending, a...